"Ameego Smart eSchool" is an interactive eSchool application that enhances school to parent communication by providing the latest information at parent's fingertip. It is a great communication tool between a school, its students and their parents which helps in keeping parents informed, happy and impressed.
Android application and Web based ERP(Enterprise resource management) system loaded with adequate features to increase organizations productivity.
---
Smart tool for School
It saves much of schools energy and processing by automating much of its tasks
It's even better for Parents
Meanwhile keeping parents informed of all the activities related to their children and school
What's In for school
Productive and SmartHelps Schools and organizations.It ensures smooth functioning of day-to-day school operations by automating much of schools' tasks.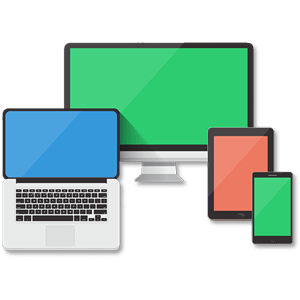 Attendance
Taking attendance from Smart Cards (RFID) punching, biometric, app signature and manually from web portal. Any of the methods instantly marks students,staff attendance and notifies respectively
Interaction
Teacher can upload assignment, study materials for students.
Parents can easily seek answers to their doubts by submitting a query or having a glance at the latest information available in the application.
Not only personnel who are affiliated to school but anyone who downloads the application will become a connection by having access to important features given by the application.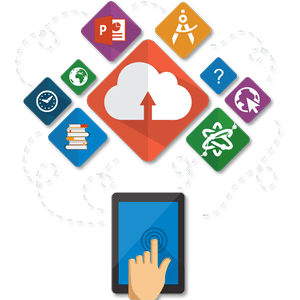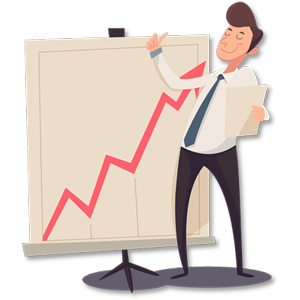 Branding
To keep running in such a competitive world one has to keep advancing and take measures to stand out. School will have all their data available 24x7 safe and secure in the cloud server.
With such features and App sharing, it'll bring more leads to the school. And eventually keeping their existing customers happy and connected.
Enterprise Resource Management
Through ERP system School can view all it's information and students data. With which they can analyze students records and process them to generate reports for taking important decisions and appropriate measures for the betterment of organization. Integrated schools website in the application will also give good impact on the app users.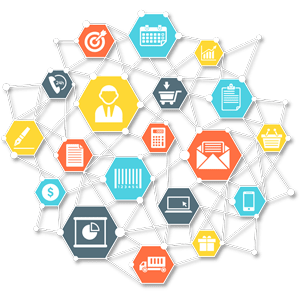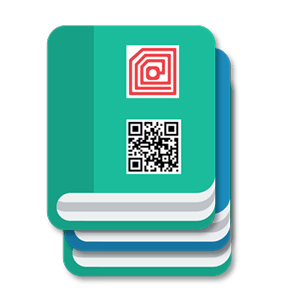 Library Management
Cost effective QR based Library automation Simply scan QR on the book and QR on Student ID Card and click issue or return and our system will take care of the rest

Advanced RFID Based Library automation Just present the book + Student ID card on RFID reader and click issue or return. You don't need a person to manage book issues and returns

Anti Theft Never loose a book again. If a person takes an un-issued book out of library then security guard is alarmed for this malicious activity. Requires RFID reader to be installed at exit gates of library.
Automation
Auto generation of documents. Teachers have to manually calculate attendance percentage, marks to generate students report card and other sorts of documents that a school requires. Now they can easily generate required document by simply clicking on document type from students profile. Student ID card, Result, Bonafide certificate Transfer certificate, Character certificate, Merit certificate etc.
Finding pending/paid fee payments, attendance, participation in activities, medical details of students was never so easy. With simple and robust filters on ERP panel schools can easily track down any required information.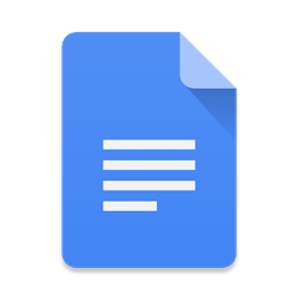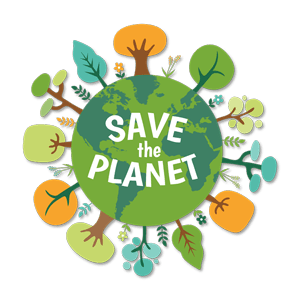 Paperless System
Saves the environment by saving paper #Go Green #Go Clean By using this digital system, Schools tend to use less paper hence reducing unnecessary printouts, bulletins, registers etc.
Apparently school doesn't need to maintain those bulky records folder.

Backend on Google cloud platform
Power of Google's cloud server with HTTPS connection (SSL Layer) makes our system perfectly safe and sound for any organizational need, even for government and fail safe hospitals. for database we use SSL with strong 2048 bit keys for our certificates and we follow best practices for authentication tokens.
So, if it's attendance or fee payments everything is authenticated and properly authorized for Everyone (School admin, Lecturer, Staff, Parent, Students)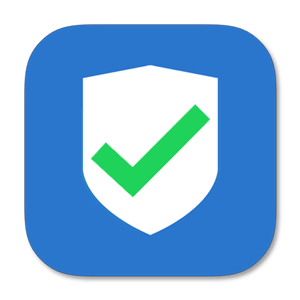 What's In for Users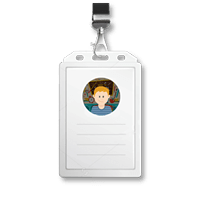 Student Profile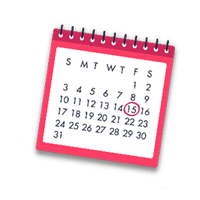 Academic Calendar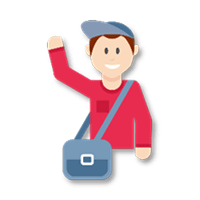 Daily Attendance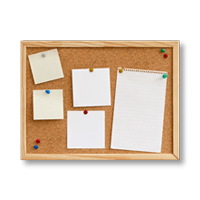 Bulletin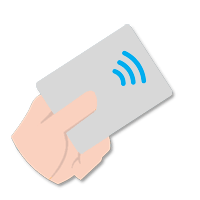 RFID card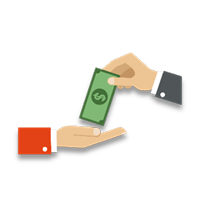 Fee(Previous, Next)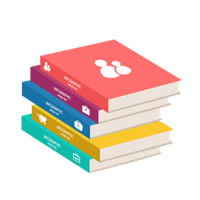 Study Materials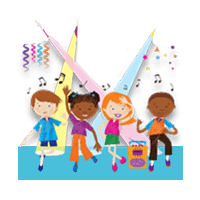 Events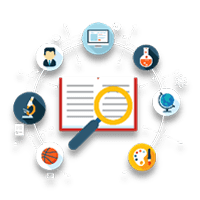 Instant Information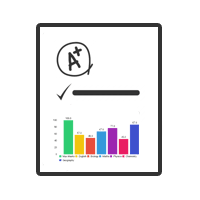 Performance Report
Pricing
| Feature | | | |
| --- | --- | --- | --- |
| Personalized Application | | | |
| Bulletin Announcements | | | |
| Transport Tracking | | | |
| Admin Panel | | | |
| Fee Management | | | |
| Online Fee Payment | | | |
| Human Resource Management | | | |
| New Feature Updates | | | |
| Handbill, Flyers for Parents/Students | | | |
| Alumni Management | | | |
| Interactive Sessions | | | |
| Analytics Report | | | |
| External Hardware | | | |
| SMS | 50,000 | 1,00,000 | 2,00,000 |
| Attendance | Web only | Web, RFID, Biometric | Web, RFID, Biometric |
| System Admin's | 1 | No limit | No limit |
| Student Limit | 1000 | No limit | No limit |
| Service Time | 1 Week | 4 Days | 72 Hours |
Frequently Asked Questions
Q1. What if my institute data gets corrupted or misused?
Answer. First of all this would not happen as system has proper authentication and authorization. Secondly, googles cloud server takes backup of your data daily. So if any problem occurs we've have your data backed up and secure. Cloud server is enabled with SSL secure encryption for best end-to-end security.
Q2. How much time it'll take to get started with the system?
Answer. We need admin's email ID and schools logo for creating an account. If institute can provide data of students (excel), fee structure and fine structure of school then within 2-3 working days your personalized school application and ERP will be ready for use.
Q3. I want to have more features and modules in app or admin panel (eg. xyz management)?
Answer. Team AmeeGo Labs would love to enhance system so as to support more features to existing system. If your module is common for other institute then its development is free and if the feature is personally for your school then it will be charged.
Future upgrades will be included for free in the system.
Q4. Do I need to hire another person to handle the system?
Answer. Not necessarily, our system is very convenient, even an uneducated who has little knowledge of computer can handle the system. It'll take max 15-30 mins on our system to take students attendance for all classes. And max 1 min per person on fee counter to pay students fee(just 3-4 clicks to pay a student's fee) instead our system will save lot of time for people in your school for e.g. Teachers generate report card manually our system does it in a single click of all relevant data is available. One or no librarian is required to handle large library.
Q5. How secure is your system, can anyone read information available?
Answer. No, not anyone/everyone can read any info available, every user has their set of permissions in the system. Parents can read (cannot change or write) data of their child only (authenticated with OTP). Staff (fee counter, librarian, teacher etc.) will have their authorization granted by school admin. Further, SSL encryption for best end-to-end security.
Q6. Can I view/download all available data from the portal (case: when one discontinue the system)?
Answer. Yes all of your data available on erp system like fee payments, student details etc. can be downloaded in excel, pdf format.
Q7. Do I need to manually enter all students into the system?
Answer. If you have student details in excel then we'll upload all students at once otherwise you manage by your own or provide us to upload the data but it'll be chargeable.
Q8. You develop websites or app too?
Answer. Yes we provide static and dynamic website and application. Hosting on ssl layered cloud system and designed on Googles material design trends.
Q9. What if some problem occur in the system?
Answer. Since this is an online platform we are automatically notified about problems in the system and hence rectify it. If not tell us detailed info on the problem and we'll have it sorted out within 72 hours.
Q10. Your clients and company?
Answer. Ameego labs deals in products and services. Ameego eSchool is one of our products. We developed idea for prime minister's office app and was awarded by PM himself. We developed app for Mr. Manoj Sinha and have clients like Finatoz financial services Bangalore, Truelancer Delhi, Technoledge India Pvt ltd. Etc